Quick contacts

Technical and
budget consultations
Call 24/7
This email address is being protected from spambots. You need JavaScript enabled to view it.

Technical and
budget consultations
Call 24/7
This email address is being protected from spambots. You need JavaScript enabled to view it.

Information and
orders
Mo - Fri: 8:00 - 18:00
This email address is being protected from spambots. You need JavaScript enabled to view it.
Or you can use our form to receive more information:
Contact us
Only with us you understand, that the whole moving operation from residential areas to over a several hundred-ton equipment and machinery can go smoothly and with no problem. We take care of everything for you.
Moving services
Moving heavy loads

Moving machines
Moving for companies

Moving apartments
Moving companies
Moving services
Show all services
Why to choose
Jumbo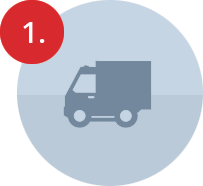 Professional approach
Jumbo stehovani provides the entire moving process professionally from planning and schedule to actual implementation. Our professionals and high-tech equipment are at your disposal. We also provide moving apartments and houses in Prague and the Czech Republic. If you use our services in Prague location, you will definitely be satisfied with our speed. We will load everything, deliver to the destination of your choice, and deploy. We guarantee a personal approach and comprehensive services to your satisfaction.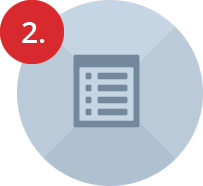 Detailed plan
We create a moving plan tailored to client and location. We will provide all the necessary documentation, dismantling and disconnecting of moved objects, packing, loading, handling, all carried out with maximum caution, safe transport and new construction at the destination. High weight and oversize objects are no problem for us. We use special handling, lifting and supporting technology. It often happens that moving companies have little experience with a higher load board, but most people know where to go - to the Jumbo stehovani.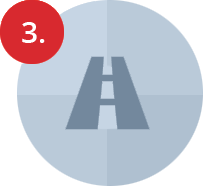 Related services
We recommend to order our services and experts 10 to 14 days in advance, especially if you plan on moving on weekends or holidays. We will advise you on what to remember, what mistakes to avoid and help you with the packaging. We prepare and pack all the things for moving, including personal ones. You need not worry even about small and valuable items. We transport safely even antiques and art objects. We have rich and long experience in our field.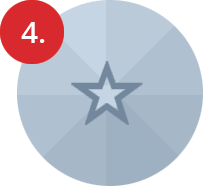 Experiences/ quality
We will ensure the smooth moving process, and we are able to flexibly respond to possible complications. Our highly qualified staff is very experienced, professional, and diligent in their work. Their activities is not just to take and move. They must be able to operate special equipment, demontage and constraction of various devices and at the same time realize that they are constantly in direct contact with the client and all should be done to his complete satisfaction.
Domestic and international transport
We provide transfer of loads up to 300 tons of weight
We move and deliver all over the Czech republic and Europe
If needed, we can provide services including Saturdays and Sundays, with work on multiple workstations simultaneously
We provide transportation with vehicles IVECO DAILY and FIAT SCUDO
We are equipped with packaging technology for transportation of fragile and valuable cargo
We provide complete demontage and construction of furniture, packing personal belongings before moving
We are insured against damage of transported cargo (15 mil. CZK) and we guarantee the integrity of our staff performing these works
In case of disposal of unneeded furniture, we use landfills or waste collection yards
Demontage and construction of furniture when moving appartments and houses
Route planning
Express road transport
Turnkey moving – from packing to unpacking
Clearances and disposing of unneeded furniture
Cleaning services after moving
About
Jumbo stěhování
Jumbo stehovani provides moving heavy loads and machinery (weights up to 300 tons, including montages and demontages of machinery), moving appartments and houses, company offices and companies, moving banks and offices, warehouses and shops, as well as moving basements and attics. We move all over the country and abroad.
Our company is specialized in this field and we own both a technical and professional staff and machinery.
We will move not only in Prague but throughout the Czech Republic and in Europe, including customs clearance. We can work even with the most demanding requirements of our clients. We are specialist in moving heavy loads and moving heavy machinery. Moving is a breeze for us. Machines are arranged, analyzed, delivered and montaged by us. We provide transfer of loads of weight to 300 tons. Then we focus on household moving, moving companies and moving in Prague. Everything is solved individually according to customer's needs, whether it is business or private person.